A decent solution for business websites, Bluehost offers affordable and reliable web hosting.
Bluehost is a popular web hosting company, widely recognized for its affordable business web hosting services. Bluehost is run by its parent company, the Endurance International Group. EIG is the largest web hosting company in the world and manages a variety of other web hosting companies. Bluehost was founded in 1996 and hosts millions of websites for customers worldwide.
Bluehost is an affordable business web host. They provide decent hosting services for small to medium sized businesses that are on a budget. Bluehost has a 50,000 square foot web hosting facility located in Provo, Utah. Bluehost uses custom built web hosting servers to help provide customers with a hosting account that is fast and reliable.
What Does Bluehost Offer?
Bluehost offers a single web hosting plan with the option to upgrade to a pro package if additional performance is needed. Each web hosting plan offered by Bluehost comes standard with Unlimited Bandwidth, unlimited Disk Space, and a 99.9% uptime guarantee. Bluehost also includes an easy to use website builder and thousands of free website templates to help get your website quickly online. Furthermore, Bluehost offers additional benefits such as free advertising credits from Google Adwords, FaceBook, and Microsoft Bing.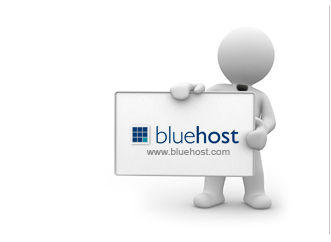 Key Hosting Features
Fast Web Hosting
Reliability & Security
Feature Rich Hosting
Great WordPress, Drupal, & Joomla Support
Easy-to-Use cPanel Control Panel
Business Email Accounts w/ Spam Blocking
FREE Marketing Credits
24/7 Customer Support
30 Day Money Back Guarantee
Hosting with Bluehost is easy to manage. Bluehost uses cPanel, the industry standard control panel. From cPanel, you can easily manage your web hosting account, modify settings, and setup features, like adding email accounts, using FTP to transfer website files, viewing your website traffic statistics, managing your domain name, setting up your database, and anything else you might need your hosting account to do.
Should I buy from Bluehost?
Bluehost is a solid choice for affordably hosting a business website. With them, you will get decent hosting speeds, great support, and a ton of features.
To learn more about Bluehost, visit www.bluehost.com.