Best suited for small businesses or individuals on a budget, iPage offers affordable web hosting.
iPage is a popular web hosting company recommended for small businesses and individuals. iPage is an affordable web host perfect for those on a tight budget. While not the fastest web host, iPage provides decent hosting speeds and numerous hosting features for small business websites. iPage is also easy to use and great for beginners new to web hosting. All in all, iPage is a solid choice for those looking to buy simple and affordable web hosting.
Founded in 1998, iPage is an American web hosting company with 2 datacenters located both in Massachusetts. Hosting over a million websites worldwide, iPage is one of the largest and most popular web hosting companies. iPage uses a pooled server architecture, which helps balance heavy traffic loads and increase hosting performance. Their hosting speeds are fast for visitors on the east coast, but a  bit slower for those on the west coast due to high latency and distance. Generally speaking, iPage offers decent hosting speeds for small websites at a very affordable price.
iPage offers only a single hosting plan, but does include an impressive amount of features. Each web hosting plan offered by iPage comes standard with unlimited bandwidth, unlimited disk space, and a 99.9% uptime guarantee. iPage also includes advanced security features, an easy to use website builder, and a free online store to help customers quickly sell things online. Furthermore, iPage offers additional benefits such as free advertising credits from Google Adwords, Facebook, and Microsoft Bing.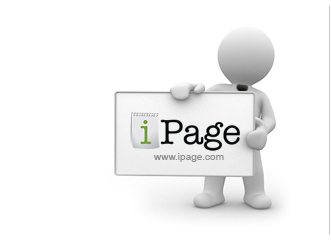 Key Hosting Features
Very Affordable Hosting
Decent Hosting Speeds
Feature Rich Hosting
Great WordPress, Drupal, & Joomla Support
Easy-to-Use vDeck Control Panel
Unlimited Domain Hosting
FREE Marketing Credits
24/7 Customer Support
90 Day Money Back Guarantee
Hosting with iPage is very easy to manage. iPage uses vDeck, a popular alternative to the cPanel control panel. From vDeck, you can easily manage your web hosting account, modify settings, and setup features, like add email accounts, using FTP to transfer website files, view your website traffic statistics, manage your domain name, set up your database, and anything else you might need your hosting account to do.
We recommend iPage for individuals and small business owners who are looking for affordable web hosting. iPage is simple and easy to use. They are great for individuals with low traffic websites, but is not the best choice for business users who need fast and reliable web hosting.
For further information about iPage, visit www.ipage.com.